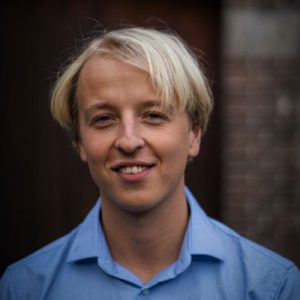 Tjerk Krijger
Tjerk Krijger, Ir. (Engineer), MARIS 
Tjerk Krijger is a project engineer working at MARIS, based in the Netherlands. Krijger holds a MSc. degree in Hydraulic Engineering from the Delft University of Technology, specializing in coastal engineering, flood risk, coastal modelling and physical oceanography. He completed his MSc. research at the Delft University in cooperation with Van Oord on global mapping of nature based flood risk reduction solutions.
Dashboard for the State of the Environment – EOSC Future and ENVRI Data in Action
The EOSC Future Science Project on the Dashboard for the State of the Environment is a cross-discipline showcase of the use of services offered by the EOSC while contributing to the continuous growth of the EOSC. The project brings together Research Infrastructures from different environmental disciplines (Biodiversity, Atmosphere, Ocean) that set up analytical workflows to provide environmental indicators. The indicators are fed to the Environmental Dashboard in real-time, allowing the users to visualise the "State of the Environment" by interacting with the provided (well documented) indicators via a user-friendly interface that links them to the output of the contributors' workflows.
E-mail address: tjerk@maris.nl